The latest issue of Neyra News, a customer-focused publication that highlights company updates, industry news and business development tips, has been published.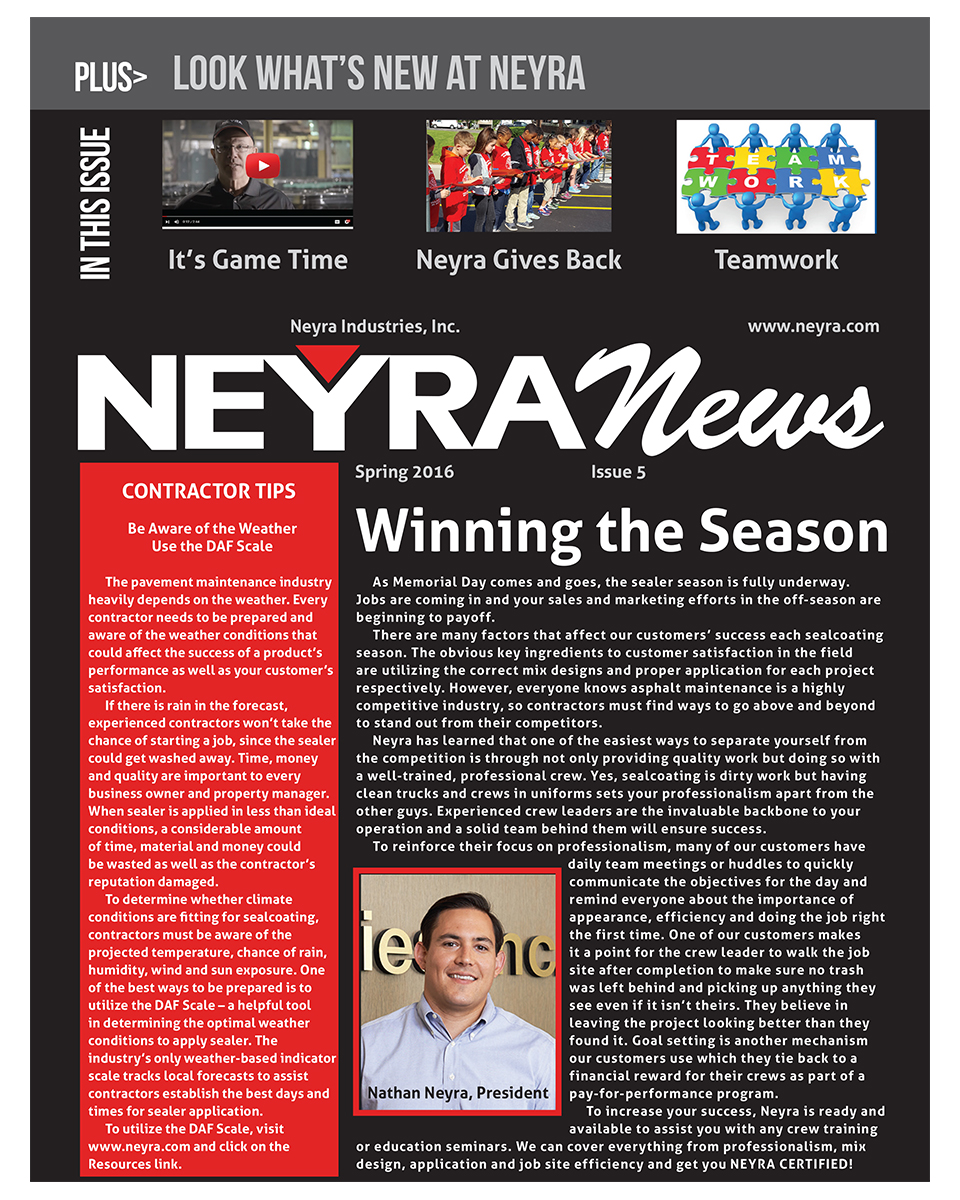 The Spring 2016 issue features the latest Neyra Pavement Product distribution additions, contractor tips on how best to prepare, the importance of teamwork as well as all the new monthly customer promotions being offered this season and much more!
In case you missed it in the mail, click here to view the Neyra News Spring 2016 – Issue 5.