The latest issue of Neyra News, a customer-focused publication that highlights company updates, industry news and business development tips, has been published.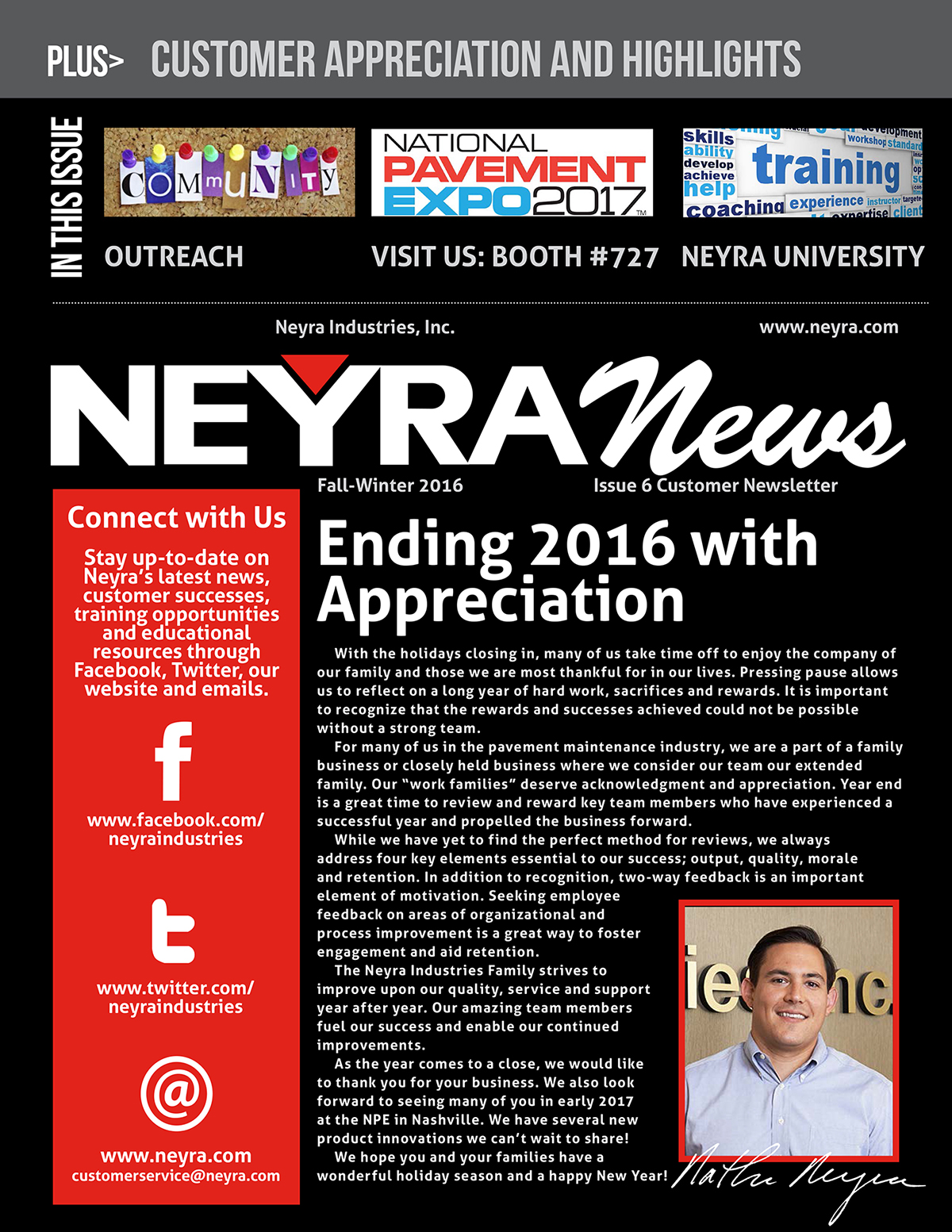 The Fall-Winter 2016 issue features articles on Neyra's latest community outreach initiatives, details of our upcoming customer events as well as a Customer Appreciation section highlighting pictures of customer projects completed throughout 2016.
In case you missed it in the mail, click here to view the Neyra News Fall-Winter 2016 – Issue 6.