Visit the below Neyra Pavement Products distribution center locations for MONTHLY SAVINGS
during the 2018 Sealcoating Season!
*Discounts are off of list price ONLY and cannot to be taken with any other discounts and cannot be redeemed for cash or returned for a cash refund. DC Promotions not applicable to Neyra contract bulk customers and are subject to change.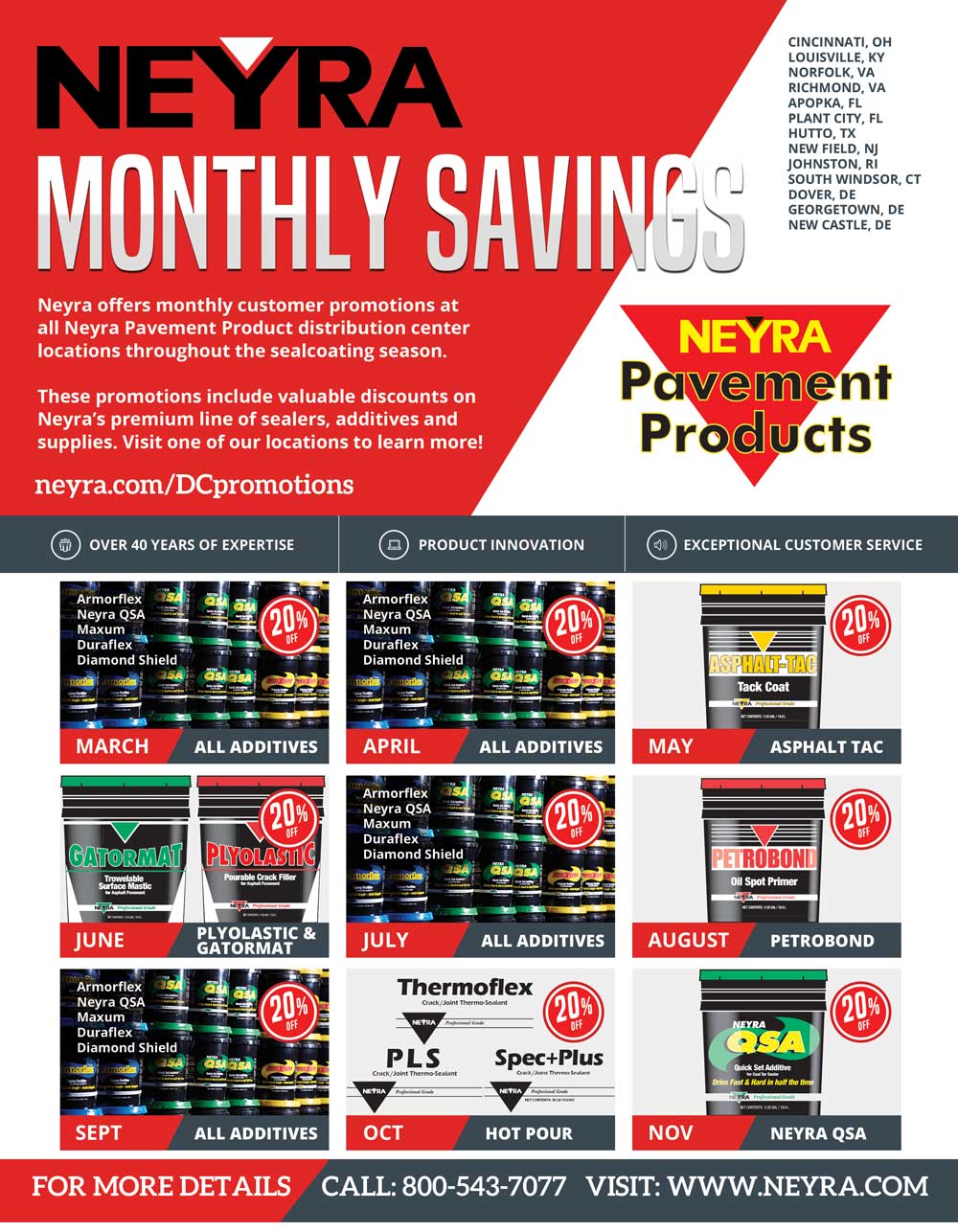 For a print-ready PDF of the distribution center promotions calendar, click here.