Founder's Letter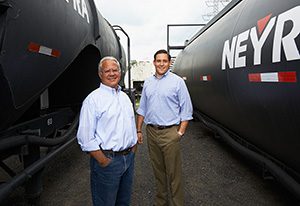 Words from Ed Neyra, Founder of Neyra Industries
---
Back in 1965, when I was just fifteen, I began working as a laborer at Cincinnati Pavement Sealing Co., Inc. The owner, Martin J. Byrnes became my mentor and shared with me his lifetime of construction experience. His family had roots in the industry dating back to 1895.
With Marty's help, I bought Cincinnati Pavement Sealing Co., Inc. in 1971. As the company expanded, my passion for excellence fueled a desire to manufacture a high-quality asphalt pavement sealer. So in 1975, fresh out of college, I founded Neyra Industries, Inc. to do just that.
Today, Neyra has grown through expansion and acquisition to service the U.S. with regional production facilities, distribution centers and a national network of licensed contractors. We produce a full line of asphalt pavement maintenance and recreational surface products, including sealers, additives, crack sealants, primers and paint and much more.
With extensive experience as a contactor as well as an owner of a property management company, we wear the shoes of both the property owner and manager. Consequently, Neyra has access to unique perspectives, on-the-job experience and a connection to the dual needs of the property owner and the contractor. As a result, we incorporate every possible point-of-view into our customer support and industry expertise.
As I stand next to my son Nathan, we share another vital vantage point: our vision for the future. A vision of delivering complete customer satisfaction. To achieve this, we commit to the foundation that our company was built on: trust, integrity and commitment. Above all, quality and service will never be compromised at Neyra Industries.
Sincerely,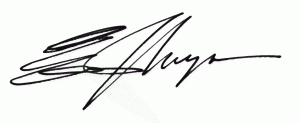 Ed Neyra
Founder and CEO
Neyra Industries, Inc.