Tarconite
Coal Tar Sealer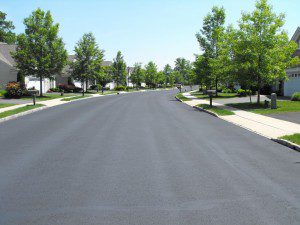 For more than 40 years, thousands of businesses and individuals have made Tarconite their first line of defense to protect the longevity and beauty of millions of acres of asphalt pavement throughout the world. Locking out spills and protecting against the elements, Tarconite delivers a rich, smooth, black finish that's unparalleled in the marketplace, year after year. When appearance and protection are foremost in your mind, invest in Tarconite.
BEAUTIFY
Restore the original rich, black look.
PREVENT OXIDATION
Block out the damaging effects of the sun.
SPILL DAMAGE
Keep spills from infiltrating the surface.
WEATHERPROOF
Prevents water penetration.
MAINTENANCE
Shield pavement against the elements that cause cracks and potholes.
PRESERVE YOUR INVESTMENT
Make your property safer, cleaner, more attractive and longer-lasting.
COOL WEATHER FORMULA
Tarconite is also available in Neyra's cool weather formula, providing exceptional curing in cooler temperatures down to 40°F.
Tarconite Sealer Protects and Extends the Life of Your Pavement
Shields against the drying action of the sun and ultraviolet rays.
Protects against the number one pavement-destroying force: water.
Resists damage caused by gasoline, oil, jet fuel leaks and spills.
Bonds firmly to the surface to provide an even-textured, durable barrier.
Restores that rich, black look of new pavement.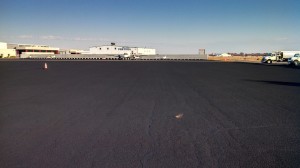 Tarconite provides up to 50% greater wear than non-fortified sealers, making it ideal for high-traffic areas, while protecting for pennies a square foot, preventing costly repairs. It also meets and exceeds rigorous FAA requirements for airport pavements and meets Government and ASTM Specifications.
To learn more, contact Neyra Industries at customerservice@neyra.com or 1-800-543-7077.